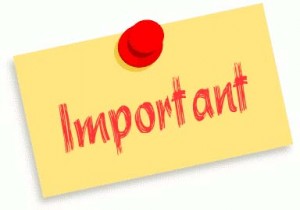 The stated vision of our Children's Ministry is:
"Connecting Kids and Parents to Jesus to Rescue the Next Generation."
That's why we exist as a Children's Ministry.  It's not simply to provide a way for adults to attend church.  Everything we communicate and everything we do should be facilitating our vision.  I wish we could say that was always the case…but it's not.  Sometimes I can get side-tracked with the immediacy of a need and totally drift off course.  So today let's take a look at the essentials that should keep us on track:
FUN – this is a stated value of our ministry.  We want kids to enjoy coming to church!  Attending church and being engaged with Christian leaders should be a good experience.  Our desire is for kids to ask their parents to bring them to Kid's View.
FAMILIES – our goal is not to simply reach kids with the Gospel.  We want parents to know Christ too.  Parents are the #1 influence in a child's life and a parent who knows Jesus is going to have multiple opportunities to impart a spiritual legacy.
FACILITIES – for kids and parents to feel good about attending our ministry classes and events the classrooms need to exhibit our commitment to them.   We want classrooms to be clean, safe and attractive.  This starts with de-cluttering the room.  Are there things in the classroom that distract from the mission?  Are there things in the room that communicate carelessness?  Take a look around and make some changes.
FACTS – the Bible is such a great story and too often it is presented as a bunch do, don'ts and boring information.  It should be considered a crime to bore a kid with the Gospel!  Be creative when presenting the timeless Truths of the Bible.
…to be continued!