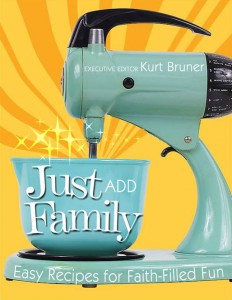 Most of us understand that, according to scripture, the Parents are to be the Primary Spiritual Influencers for their children.  While most parents would completely agree, the issue is that those same parents feel totally inadequate to accomplish this goal.  There is an underlying feeling that they have to have read completely through the Bible and know the answers to all of their kid's questions before they can lead their family.  Nothing could be further from the truth.
Another concern for parents interested in beginning a Family Worship Time is their fear that the kids will be bored and not want to participate.  Establishing a Family Worship Time does not have to be difficult and it certainly doesn't have to be boring.  One of the greatest things a parent can do for their child is to spend some family time together learning a Bible truth and discussing how that Truth can be lived out at home, school, and work.  Kids that see their parents reading the Bible and discussing the truth's it contains have a much greater chance of understanding, accepting and following their parent's beliefs.
So, exactly how do you lead a family worship time?
Number one, schedule a time and don't let anything prevent you and your family from getting together.  Make it a priority.  Number two decide what topic or scripture you want to teach to your kids.  Now, brainstorm with your spouse some creative ways to communicate that truth.  If the idea of creating something new is too daunting then find a teaching tool you are comfortable using.  One of the best Family Worship Time tools we have used is "Just Add Family" by Kurt and Olivia Bruner and it is available at www.brunerworld.com.  Inside you will find "recipe cards" with details about how to create some of the most memorable Family Worship Times ever.  They are fun, memorable, and most importantly the will impact your children.  Next, collect the items required to complete the family activity.  Pray and ask the Lord to guide you as you lead your family in this time of learning, bonding, and fun.  Get your family together and have a great time.  Write and let me know how it goes.
Check out Bible Stories for Children