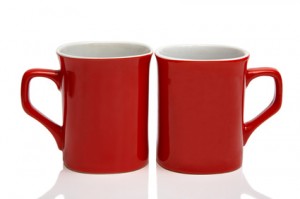 The end of the school year is just around the corner and for us that means planning for a new ministry season.  Communicating new plans, ministry reminders, and our Vision for the Children's Ministry will be one key to having a successful year. We will plan  large group lunch meetings planned for our Preschool and Elementary leaders with alternative meetings in the evening for those that cannot make the lunch meetings.  While a great deal of valuable information and training will happen during these meeting there is another venue that I really enjoy and I think has just as much value.  One-on-One coffee, or soda if you prefer.
Our ministry includes over 150 volunteers and getting to know them all can be difficult.  One of my goals over the next few months is to have a one-on-one meeting with each of our volunteers.  Hearing their joys, challenges and frustrations in very personal setting will change the dynamic of our interpersonal relationship in a very positive way.  Will this be time consuming?  Certainly.  Will it take planning?  Without question. Will it be worth it?  I'm certain.
What are some of the things to discuss at these coffee meetings?
∙ What is your favorite part of the ministry?
∙ When do you feel most effective?
∙ What is the most challenging aspect in your position?
∙ What changes would you like to see happen?
∙ How can I assist you better?
The list goes on and on.  The important factor is to make the effort to connect on a personal level and get to know how your volunteers are feeling about the ministry.  Establishing a relationship outside of Sunday morning and/or a large group meeting can make a huge difference in the "feeling valued" factor in ministry.  Give it a try and let me know how it goes.  Share with us the questions you will ask in this personal setting!