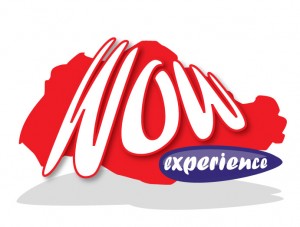 Does your children's ministry have hoopla??? What is hoopla you ask?  Hoopla is the WOW factor in your children's ministry.  Kids today are bombarded by messages all day every day.  We have the greatest message in the world and sometimes it requires hoopla just to get the message heard.
So what is the Hoopla or Wow Factor in your ministry? I spent an entire day building a PONGINATOR to build hoopla this summer.  What is a PONGINATOR??? Glad you asked.  A Ponginator is a creation designed by Dr. Roger Theimer of Kids Kount Publishing www.kidskountpublishing.com. The Ponginator is designed to create the hoopla desired in a children's ministry that understands that FUN is the currency of today's child.
How much time have you spent lately with the intent to be creative and create excitement in your ministry?  It has been said that it is a sin to bore a child with the Gospel.  We have the greatest story in the world with the most important message and yet sometimes we are so wrapped up in the day-to-day stuff that we forget how important the WOW or the FUN is to the kids we are trying to reach.  Today's child is so consumed by the culture that we have to step it up just to be heard.
We use a multitude of ideas to communicate to our kids. There are various learning styles in every group of students and we strive to utilize each of those styles every week. It has been our experience that when we create an atmosphere of fun and excitement every child in attendance is attentive and engaged in the story.  Spend some time this week brainstorming about ways you can create Hoopla or Excitement among your kids.  The investment will pay enormous dividends!!!  Let me in on some of the exciting things you are doing with your kids by leaving a comment!