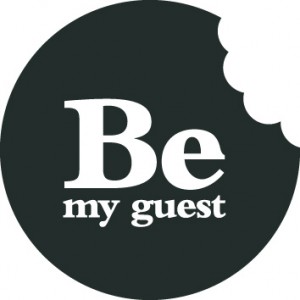 A question posted on CM Connect today got me to thinking about the different ways we have recognized guests over the years in Children's Ministry.  As I thought about that I began thinking about why we recognize our guests and the kids that bring them to church.  Statistics tell us that the best way to get anyone to church is through a personal invitation from a friend.
It's truly a very cool thing when a child invites a friend to come to church with them.  A couple of things are happening: 1) the child extending an invitation is making a statement about how much they enjoy attending themselves and 2) they are stepping out to bring a friend to hear about Jesus.  Both of those events are worth celebrating!  That is why I like to reward both the guests and the children who invite a friend.
So what are some of the ways we have used to encourage kids to invite their friends?
Bucket Ball – a game both get to play to win fun prizes.
"Bible Bucks" – these can be used in the "store" to purchase candy, toys, etc.
Special Events – creating an event that is exciting and fun with special invitations
The Poginator – big, loud, messy and fun
Gift Bags – these are filled with small toys, candy and ministry info for parents
One of the best resources we have found for Gift Bags is KidStuff.  At www.kidstuff.com you will find unique promotional toys, sacks, cartons, cups, activities and much more.  The smiles brought to the face of a 1st time guest are encouraging to everyone involved.  What a great thing for a child to attend church for the first time, hear about Jesus and leave with a smile on their face.
I would love to hear how you recognize new kids that attend your ministry! Do you recognize or reward the child that invited a friend?  What's the best idea you've tried?  Click the "Join the Conversation" button and let us hear about your ministry!
Check out Bible Stories for Children