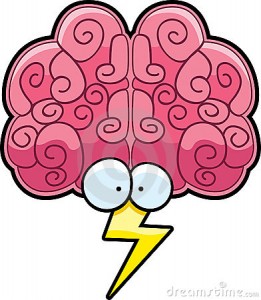 Ever tried to Brainstorm?  Want to Brainstorm?  Would you like your team to Brainstorm together?  The idea (pun intended) of Brainstorming is a tried and true method for producing some of the most creative ideas and plans.  Think Walt Disney, Pixar, Google; these companies are great examples of Creativity, Innovation, Team Building, and Leadership – they are committed to creative brainstorming.  You have the same capability and opportunity to take advantage of this dynamic tool right in your own ministry.
Why should you Brainstorm? Simply, it is an opportunity to benefit from the experiences of your team members and harness those life experiences to create something unique for your ministry.  You know your kids and your ministry better than anyone else so get your team together and have fun creating something new that they will love.
How do you facilitate a Brainstorming session with your team?  CMBuzz has designed a simple step-by-step plan:
Step One – set a time and place to meet right now.
Step Two – hold your Brainstorming session in a fun place – not some boring white-walled classroom.
Step Three – have fun stuff on the table for your team.  This could include Playdoh, Legos, Hot wheels, K'Nex, Nerf Guns, you get the idea.
Step Four – have multiple ways to record and post ideas.  This can include Post-It notes, White Board, Markers, etc.
Step Five – select the topic or area that you will be Brainstorming about and keep it focused.  Remember at this stage – THERE ARE NO BAD IDEAS.
Step Six – record everything that is suggested and keep things moving along quickly.
Step Seven – after everything is recorded you can begin to narrow down your list to include only those things that are going to be most beneficial to your team.
Now you should develop some Actionable Plans for the amazing idea your team has discovered together. Leave your Brainstorming session with a Set of Goals that are measurable and a set of Action Steps to achieve those Goals.
Check out Bible Stories for Children