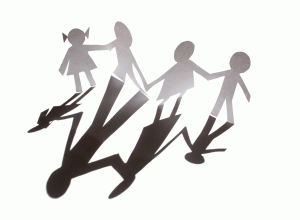 Anyone involved withChildren's Ministry for any length of time is going to find it's not all cupcakes and juice boxes.  One of thegreatest struggles in Children's Ministry (maybe any ministry) is finding the balance needed to truly "make disciples."   That is our goal – Right?
As I read through the Bible (just thought that would be a good place to start) in search of direction it hits me that there is not a lot said about families, parents or even children.   Another thing that I've been reminded of lately in my quest is that our culture is so dramatically different from the culture of Biblical families.   I'm not talking about the obvious technology advances but something much more fundamental.   In both Old and New Testament families (while they are also different) extended family was a key component of family life.  This led to a much more communal lifestyle where experiences, traditions and faith were passed from generation to generation.
We live in a mobile culture where families (my own included) have no extended family living close.  This one dynamic changes everything.  How do we as a Christian community reach, teach, and help families who are basically alone?  There in lies the exponentially increasing difficultly of "generational faith" transfer.
So, what's the answer?  I think the "Partnering with Parents" movement is a step in the right direction.  However, it seems to be inadequate based on the continuing decline of overall church attendance by 20-somethings.   One of the continuing struggles within Children's Ministries is volunteer staffing.  If we recognize the need to place another voice in the life of child to aid the parents in generational faith transfer…Why is it so hard to staff in CM? Have we so developed a  segregated church mindset that we can't see the need?  Have we lost our sense of urgency about reaching children?  What are the best practices to help everyone understand?
Check out Bible Stories for Children