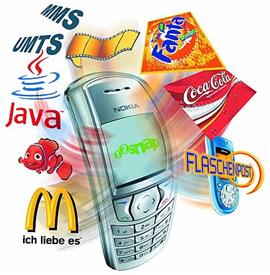 Marketing is Perception…Marketing is the sum of everything we do!
This is part 2 in a series on Ministry Marketing. We are marking our ministry even if we are unaware of that fact. With that in mind consider answering these questions: How do people perceive our church? How do people perceive our ministry? Have we taken an intentional approach toward shaping their perception?
Little things do matter! There are two main areas that shape people perception:
1. Things they see and hear
2. Their current situation
Obviously there are a number of things that we have no control over in how we are perceived. However, taking an honest look at the things we can control will go a long way in improving our community's perception. So let's take a look at a few of the things that we can control:
1. Location – Location – Location
2. Curb appeal – this is often a first impression that is extremely important
3. Website – this is now one of the #1 areas of first impressions
4. Logo – Is it dated? What does it communicate?
5. Advertising – tone, colors, verbiage, etc. all of these communicate
6. Signage – Is it clean? Is it clear? Is it well located?
7. Greeters, Ushers, Team members – first live contact is crucial
8. Worship Style – Dull? Boring? Dated? Lively? Energetic?
9. Vocabulary – do you use "church speak" or can guests easily understand?
10. Décor – Dated? Stylish? Manly? Feminine?
This is by no means an exhaustive list, just ten things that should be given serious consideration. Our message is incredibly important and we should do all that we can to make sure our message is heard. The way we approach evaluating the items on this list could go a long way in adjusting how people perceive our ministries.
So what do you think? What are some things you would add to the list? If you could change one thing today about your church's marketing what would it be? I would love to hear your responses…so join the conversation and leave a comment